Red Balloon Bookshop works with many organizations, authors, and illustrators in our community to provide and sell books for their events. If you are looking for a bookselling partner for your lecture, conference, party, etc., please consider working with us!
For more information, contact our Community Sales Coordinator angela@redballoonbookshop.com or call us at 651-224-8320. We look forward to adding to the success of your event!
Upcoming offsite events:
Club Book: The Book Club Rewritten
Tuesday, Sept 13 - Saturday, Nov 19

Club Book brings best-selling and award-winning national and regional authors to library communities throughout the seven-county Twin Cities metropolitan region. A program of Metropolitan Library Service Agency and coordinated by Library Strategies, Club Book is funded with money from Minnesota's Arts and Cultural Heritage Fund.
Shop for appearing authors' books HERE, and view the full Club Book season lineup HERE.
Opus & Olives: A Benefit With Friends
Sunday, Oct 9 | 5:00pm - 9:00pm | St. Paul, MN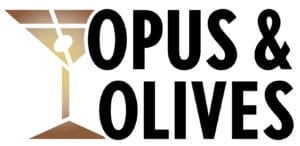 Opus & Olives is not your average gala. This celebration includes national bestselling authors and hundreds of fellow readers, all in support of your Saint Paul Public Library. When you join The Friends of the Saint Paul Public Library for Opus & Olives, you support early literacy, workforce development, and other lifelong learning opportunities for individuals of every age, ethnicity, and socioeconomic background. Your support is critical. And you just might have some fun, too.
The 2022 bestselling author lineup includes: April Ryan (Emcee), author of Black Women Will Save the World: An Anthem; Buzz Bissinger, author of The Mosquito Bowl; Ann Hood, author of Fly Girl; Weike Wang, author of Joan is Okay
Shop ahead for featured authors' books HERE, and purchase tickets to the event HERE.
2022 Kerlan Award: Andrea Davis Pinkney -- A Twin Cities Book Festival Event
Tuesday, Oct 11 | 6:00pm CDT | Virtual Event
Celebrate the winner of the 2022 Kerlan Award, the renowned Andrea Davis Pinkney! The Kerlan Award is given annually by the Friends of the Kerlan Collection of Children's Literature in recognition of singular attainments in the field.
Shop for Andrea Davis Pinkney's books HERE, and find more details and the virtual event link HERE.
Rain Taxi's 2022 Twin Cities Book Festival
Saturday, Oct 15 | 10:00am - 5:00pm | St. Paul, MN
Red Balloon is delighted to return as the children and young people's bookseller at Rain Taxi's 2022 Twin Cities Book Festival! Rain Taxi launched the Twin Cities Book Festival in 2001 as a way to support readers, writers, publishers, and booksellers, as well as to engage the Twin Cities literary community in an exchange of ideas.
Learn more about TCBF 2022 HERE.
Book Week featuring David Bowles
Tuesday, Oct 18 | 5:30pm - 8:30pm | Minneapolis, MN
Award-winning writer and translator David Bowles shares his philosophy and techniques for crafting authentic literature that not only centers the lives of Mexican American children, but also anchors their voices and stories in details of community and family, allowing the universal to arise from the specifics.
Book Week is the annual celebration of children's books and authors organized at the University of Minnesota since 1941. The event attracts teachers, librarians, educators, students, and audiences passionate about young readers' literacy. Book Week is hosted by faculty and graduate students from the University of Minnesota's children's literature program in the Department of Curriculum and Instruction.
Learn more about Book Week and register for the event HERE.