Welcome to the Turtle Lake Elementary Virtual Book Fair! Shop for fabulous books and support your school at the same time—a portion of all book fair purchases will go back to Turtle Lake.
The Turtle Lake Book Fair runs April 26-May 7.
Located in Shoreview, Minnesota, Turtle Lake Elementary School serves just over 1,000 students ranging from grades 1-5. Students enrolled at Turtle Lake benefit from a comprehensive plan created to ensure that each child will be prepared for post-secondary success. A love of reading and a passion for learning is something the staff wants to instill in all students. Not only does Turtle Lake provide rigorous academic learning opportunities, but the school also helps students understand their role in being a positive, contributing member of their community.
How it Works
Browse the wishlists and recommendation lists from Turtle Lake teachers

or shop any other books available through Red Balloon's website.
At checkout, use coupon code TLSPR21—that way your purchase will be counted as part of the book fair and support your school.
If you'd prefer to shop in person or by phone, that's fine, too! Just stop by the store or call during business hours to place an order—and make sure to mention that you'd like your puchase to count towards the book fair!

For online and phone orders, you'll have a few delivery options to choose from:

Thank you for choosing to support Red Balloon Bookshop and Turtle Lake Elementary! Happy reading!
What's new with this book fair?
Families will have the unique opportunity to purchase copies of David LaRochelle's books, See the Cat and How to Apologize (releasing May 11th), personalized and signed by David and illustrator, Mike Wohnoutka. Add the books to your cart from the links at the bottom of the page.
During the Checkout process, you will notice an "Order Comments" field at the bottom of the form. Please use this field to specify the name of the person to whom you'd like the signing to be made out and any personalized message you'd like to be included. PLEASE USE THIS FIELD TO SPECIFY THE NAME(S) FOR PERSONALIZATION. If you are purchasing multiple copies of See the Cat and How to Apologize, please number the signing requests and include the book title that goes with each one. If you leave the "Order Comments" field blank, David and Mike will simply sign the book.
The last day to order signed copies of the book is May 7th. Because How to Apologize is not released until May 11th, the signings will not occur until after that point. Once David and Mike have signed the books, they will be available for pick up at the Turtle Lake Office. (Please note: shipping is not an available delivery option for the signed copies of these books.) You will receive a phone call when your books are in the office and ready for pick up.
Recommended Reading Lists (click on any list to see the suggested books)
New Favorites
Next in Line - Series Books
Making Connections
Summery Day Reading
New Chapter Books
Various Genres
Just the Facts - Information Books
Graphic Novels
Creative Pursuits
Everybody Books
Teacher Wishlists
Instructions: Click on the link to access and shop from your teacher's wish list. Donation bookplate(s) will be included with your order. You will be responsible for delivering the book to your student's teacher.
Grade 1
Mrs. Bahneman 2020-2021
Hofmeister Wish list
Mrs. Nystrom's Class
Mrs. Clarke 2020-21
Grade 2
Mrs. Sentz - Wish List
Mrs. Manor's November Wish List
Miss Halvorsen's Spring Wish List
Grade 3
Mrs. Koester's Wish List
Ms. Zustiak's Wish List
Grade 4
Olson Wish List
Mrs. Fick's Wish List
Mrs. VanOss' 4th Grade Classroom Wishlist
Mrs. Leiser's Wish List
Grade 5
Mr. Jachymowski 20-21
Dr. Saari's Book Wish List
Ms. Desmond Grade 5
Specialist
Miss Carroll's Art Wish List
School pick-up details:
After your order is processed, you will get an email from Red Balloon to let you know when your books will be delivered to the school for pick up. You will get a call from Turtle Lake when your books are at the school and ready for you.

$8.99
ISBN: 9781536204278
Availability: On Our Shelves Now. Please call our store for up-to-the-minute stock availability.
Published: Candlewick - September 8th, 2020
---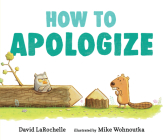 $16.99
ISBN: 9781536209440
Availability: On Our Shelves Now. Please call our store for up-to-the-minute stock availability.
Published: Candlewick - May 11th, 2021
---